20th Annual Bass Busters Classic Results
Awesome, Just Awesome !!! What a great weekend. The weather was awesome and fishing was even better. We had a great field of 42 Boats for the weekend and a bunch of fish were caught.
First Place on the weekend went to the team of Alex Picos and Rene Gonzales of Miami area. They weighed in a total of 45.14 pounds over the two days with 10 fish. Awesome guys.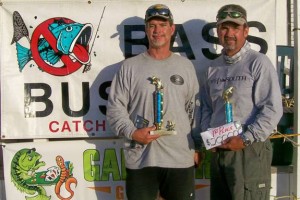 Second Place went to the team of Steve Broughton and Don Demott of Ft. Lauderdale area with a two Day total of 43.86 pounds.
Third Place went to the team of Val Osinski and Shannon Shiner of Pompano Beach with a total two day weight of 43.64 pounds.
Fourth Place went to the team of Bruce Carter and Terry Oliver of Okeechobee with a total for the two days of 41.57 pounds. They also weighed in the Second Place Big Bass for the weekend at 8.47 pounds.
Fifth Place went to the team of Frank Jenkins and Brian Honnerlaw of LaBelle with a two day total of 39.75 pounds.
First Place Big Bass went to the team of Jesse Allen of Clewiston and Mr. John "Smith" of Palm Beach with a 8.61 Big'n.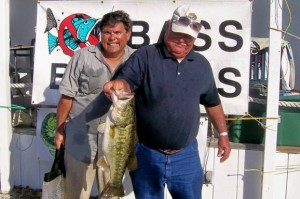 Thank you to everyone that made 2010 a Fantastic Year. I really appreciate our sponsors support and especially the Bass Busters Staff for all of their help that makes these events such a success. Thank you.
Upcoming Events (Check our tournament Calendar for complete list of events)
Outback Team Trial – December 5, 2010
Hwy 98 Ramp Sebring, Lake Istokpoga
Safelight to 3 PM
5 Fish 14" and up, 2 over 22"
$80.00 Team Entry
————————————
TOY 4 KIDS on December 11, 2010
Clewiston, Florida – Lake Okeechobee
Safelight to 3 PM
5 Fish over 12"
Team Entry is $50.00 Plus 2 Unwrapped Toys
————————————
GAMBLER FREE TOURNAMENT
Clewiston, Florida – Lake Okeechobee
Go to www.Gambler-Bang.com to get an Entry Form
————————————–
Chris Fickey
Tournament Director
(941) 232-9539
chris.fickey@bassbustersflorida.com