National Fishing & Boating Week begins June 6!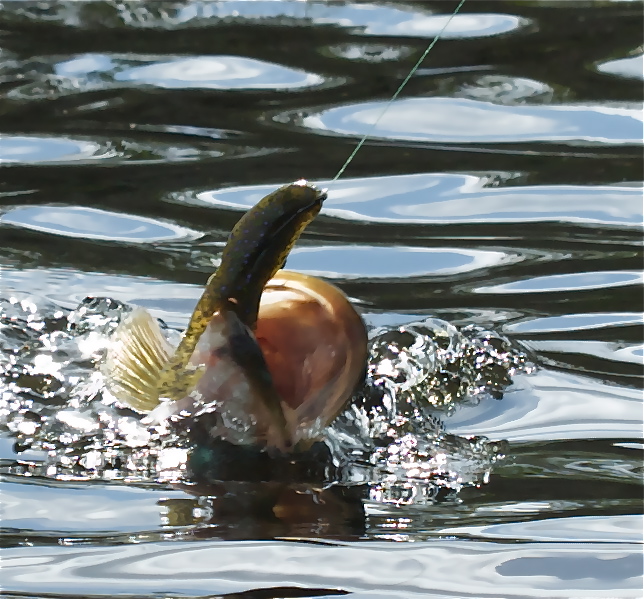 Hey, it's me Gil Blue – your native guide to fishing and boating. What? You never talked to a fish before? Well listen up, because you're not going to want to miss this. National Fishing & Boating Week is coming up. And I've got the five best reasons to get out on the water …
5. Fishing and boating make for a great (and cheap) vacation. And we can all use a vacation right about now, right?
4. When you purchase a fishing license, equipment or supplies, you help fund conservation projects that keep our waterways clean for lil' old me.
3. When you're on the water, you're not at work.
2. Fishing is the number one activity to get kids interested in the outdoors. Besides, the more times you take the kids fishing, the more times you get to go fishing.
And the number one best thing about fishing and boating:
1. You can Catch A Boat! You've got to see this game. I'm hooked – and for once, I'm happy about it!
Catch A Boat is the best fishing experience you can have indoors. Plus, you'll get a chance to win a brand new boat just by playing. Be sure to send this to all your fishing buddies and spread the word on your Web site and social networks with our Catch A Boat fan badge. Because getting more of you humans out on the water helps protect those of us down here IN the water.
Gil
Till next time tight lines and good fishing….
From Bass Online Staff Writer
BassOnline.com / 888-829-BASS
BassOnline.com is Florida Fishing largest Freshwater Guide Service, specializing in Florida bass fishing in the Florida lakes, canals and rivers.
To learn more about
Florida bass fishing
, visit
Bass Fishing Blog