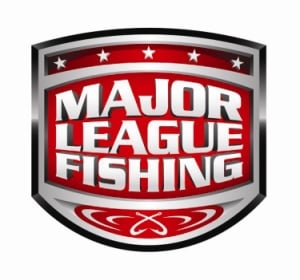 By BARRY FOSTER
News-Sun correspondent
SEBRING — There have been a bunch of the nation's top anglers in Highlands County this week. Teams competing in a new television series entitled "Major League Fishing" descended on Lake Istokpoga this past weekend in search of points and airtime.
Highlands County reportedly is one of the "surprise locations" used as one of variables which are part of the show. Major League Fishing is a combination of an angling competition and a reality series which currently is in its second season. In addition to the short notice on each particular location, anglers are given no practice days, there are computer generated real time leaderboards on each boat and there is no limit on the number of fish weighed.
"Who's the better fisherman? The guy who catches one 20-pound bass, or the one who catches four 5-pounders?" asked Randy Coleman, spokesman for MLF.
Coleman explained the program is a fishing competition interwoven with stories from within two professional groups, each with a similar goal: to present the sport of competitive professional bass fishing in a way that the viewing public has never seen before.
He complimented Highlands County for what he termed "extraordinary cooperation and general niceness."
"The experience we have had here has been just phenomenal," he said.
Coleman said that the area already has had exposure to a "who's who" of professional anglers, most of whom had never had even heard of Lake Istokpoga.
"We have two Florida anglers who'd heard of the place but most of these guys are getting a taste of a new world this week and they're enjoying the heck out of it," Coleman said.
One of the up-sides of being a stop on the tour is that MLF wants to make the location look good, something that is beneficial both to Highlands County and to the show. Additionally, the goal is to drive traffic to the area from those who view the program.
In addition to thanking the county, Coleman said the production had received support from the Florida Wildlife Conservation Commission.
"I think the FWC likes what we are doing from a conservation standpoint," he said.
As part of the deal, Highlands County will receive promotional television spots that will be aired during the program. Professional angler Boyd Duckett, who helped originate the series, will be one of the stars of Highlands County's commercial message.
"One of the features here is your wonderful golf courses. I don't know if they intended for me to land a bass with a nine iron or kill one with one of my swings," he joked.
The Highlands County stop on the tour is slated to be shown on the Outdoor Channel sometime during the second quarter of next year. An extended broadcast of the program also will be offered on the Internet.