September 2009 Florida Fish Busters' Bulletin
by Bob Wattendorf
National Hunting and Fishing Day occurs on the fourth Saturday in September (Sept. 26) and recognizes the contributions anglers and hunters make to fish and wildlife conservation. Since 1972, every president has formally proclaimed National Hunting and Fishing Day. This year, country music star Luke Bryan is the honorary chairman, and the official Web site (NHFday.org) offers great tips on getting started fishing, shooting or hunting and on where to go.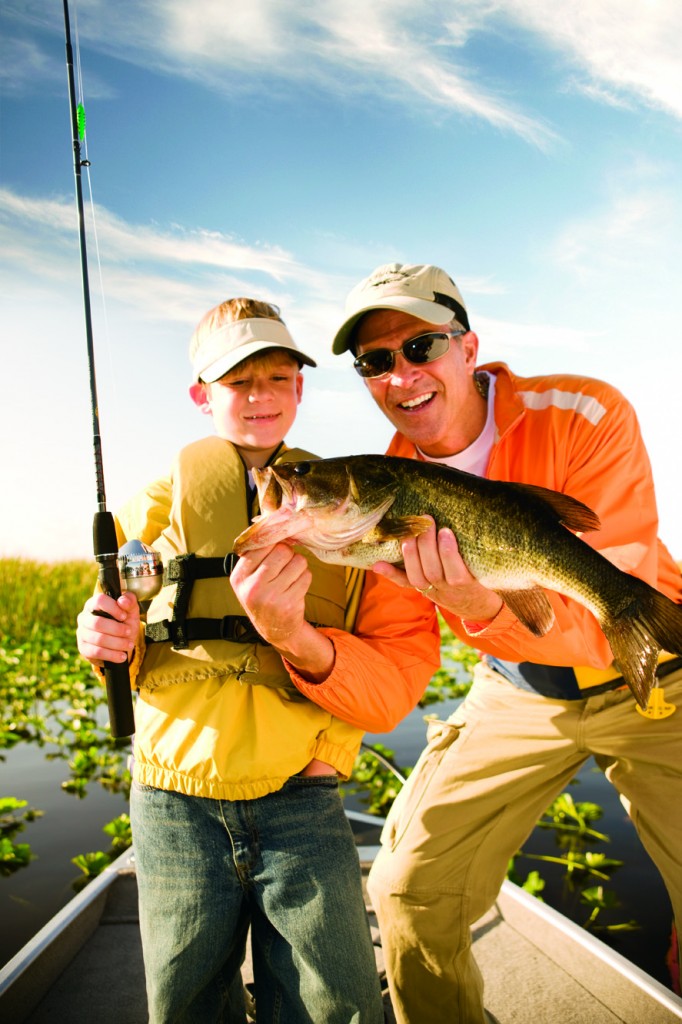 Hunting and fishing as active outdoor recreation are recognized for the traditional values that they have contributed to our society since Colonial days. More than a century ago, hunters and anglers were the first to recognize that development and unregulated uses of wildlife were threatening the future of many species. President Theodore Roosevelt, a very active hunter and angler, was a vocal proponent and supported their call for the first laws to restrict commercial harvest of wildlife.
They urged sustainable use of fish and game, created hunting and fishing licenses, and lobbied for taxes on sporting equipment to provide funds for state conservation agencies. These user-driven actions were the foundation for some of the most dramatic conservation successes of all time. Populations of largemouth bass, white-tailed deer, wild turkey, wood ducks and many other species began to recover from decades of unregulated exploitation. Sportsmen and women have also contributed countless hours to clean up, protect and enhance millions of acres of habitat for the use and enjoyment of everyone.
In 1971, U.S. Sen. Thomas McIntyre of New Hampshire and U.S. Rep. Bob Sikes of Florida introduced an identical measure in the House and Senate authorizing National Hunting and Fishing Day. In early 1972, Congress unanimously passed both resolutions, and soon after that, President Nixon signed the first proclamation of National Hunting and Fishing Day.
This day is considered by many to be the most effective grassroots effort ever undertaken to promote these outdoor sports and conservation. In modern times, this celebration of the enjoyment and health benefits that hunting and fishing bring to participants is especially important. The country is being swept by messages of how being disconnected with nature and spending too much time indoors are affecting the health of the nation. From unprecedented rates of obesity and associated increases in heart disease and diabetes, to a virtual epidemic of attention deficit disorder and increasing prevalence of asthma and allergies among children, research is showing that active, nature-based recreation can significantly contribute to the cure.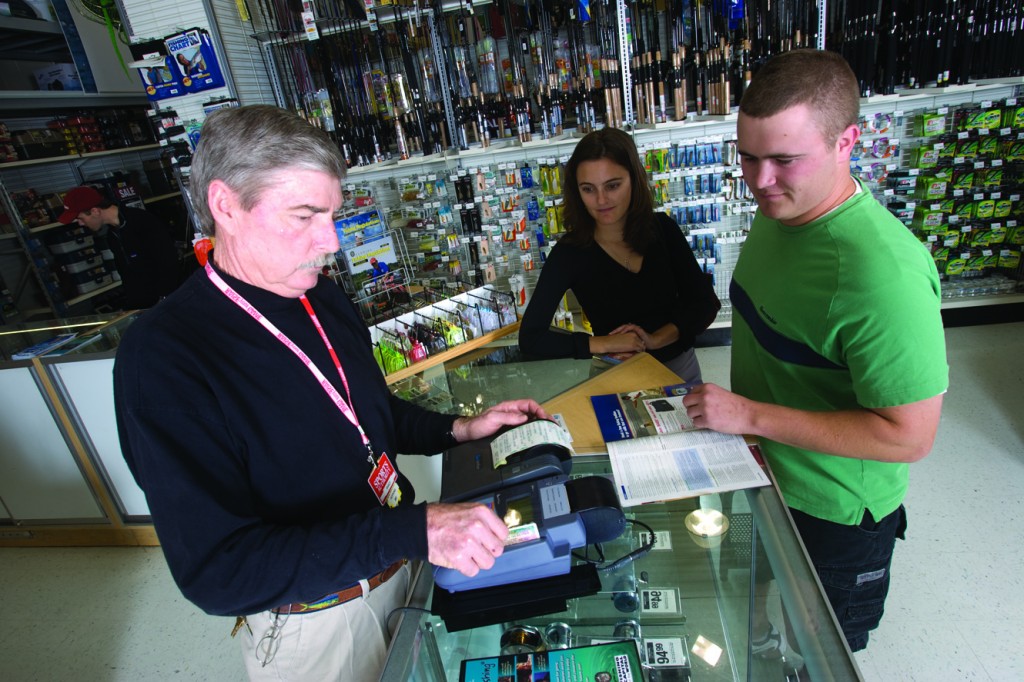 Not only is the Florida Fish and Wildlife Conservation Commission (FWC) a supporter of National Hunting and Fishing Day but it is also a major promoter of the Get Outdoors Florida! coalition (GetOutdoorsFlorida.com). Get Outdoors Florida! is working to address these health issues that are described as "nature deficit disorder." Besides that, by getting outdoors and engaging in activities such as fishing, hunting, hiking and wildlife viewing, research shows that youth develop greater self-confidence, a sense of responsibility and better social networking skills. That's the old type of social networking ─ being face to face with people and with the quiet of nature to facilitate calm conversations in a relaxed setting, rather than the frenetic action of an electronic game or Facebook exchange.
The FWC and most conservation agencies in the United States generally adhere to the North American Model of Wildlife Conservation, which is the envy of almost every other country in the world and key to habitat and species conservation. While celebrating National Hunting and Fishing Day, it may be worthwhile to consider the conservation model's seven basic principles, which enable you to have such great hunting and fishing opportunities:
1. Fish and wildlife are public resources. Throughout the U.S., wildlife is held in common ownership by the state for the benefit of all people.
2. Markets for trade in black bass and other wildlife and sportfish are carefully restricted, removing a huge threat to sustaining those species.
3. States allow sustainable use of sport fish and wildlife by law, not by market pressures, land ownership or special privilege. The public has input into how these resources are allocated.
4. The democracy of hunting is emphasized. In the European model, wildlife was allocated by land ownership and privilege. In North America, anyone in good standing can participate.
5. Hunters and anglers fund conservation, including protections for wildlife species that are not harvested, by purchasing hunting and fishing licenses and paying excise taxes on recreational equipment.
6. Many fish and wildlife species are an international resource. Species, such as migratory fish transcend boundaries, requiring cooperative management.
7. Science is the proper tool for developing fisheries policy. This is a key concept of fish and wildlife management emphasized by Theodore Roosevelt, Aldo Leopold and many other conservation leaders.
We hope you find an opportunity this Hunting and Fishing Day to celebrate the conservation successes brought about by hunters and anglers. However, more importantly, we hope you find a way to take a youth with you to have a wonderful, fun and healthy day enjoying Florida's tremendous fishing, hunting and wildlife-viewing opportunities.
Instant licenses are available at MyFWC.com/License or by calling 888-FISH-FLORIDA (347-4356). Report violators by calling *FWC or #FWC on your cell phone, or 888-404-3922. Visit http://www.myfwc.com/Fishing/ for more Fish Busters' columns.
Till next time tight lines and good fishing….
From Staff Writer BASSonline) fishing@bassonline.com
BassOnline.com / 888-829-BASS