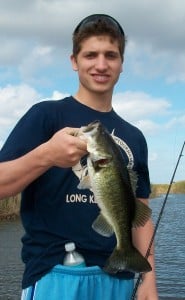 The Salvino Family together for Holidays Lake Okeechobee bass fishing adventure.
I had the pleasure of fishing with three generations of the Salvino Family on New Year's Day. These guys were real gentlemen and really good fishermen. We had the Grandfather Roger, his two sons Kevin and Kregg and their two sons, Conner and Joel.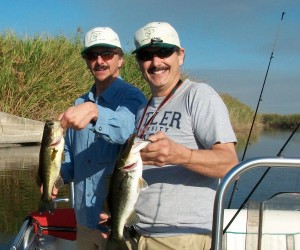 This is such a great trip for the family guys to get to spend some time together doing what they all love. The day started off with a bang with a double hookup on our first casts. We didn't land a trophy but many Largemouth bass in the 4-5 lbs. & plenty of action all day. The Salvino's caught somewhere between 30 and 40 for the 1/2 day trip.
There were a lot of pictures taken and big smiles all around.
Till next time tight lines and good fishing….
From Staff Writer BASSonline –Mark Gonos fishing@bassonline.com

BassOnline.com / 888-829-BASS