Quality Fishing, Great Rates
Fast and Secure Online Booking
Florida's Largest Outfitter
7 Day Customer Support
Higher Catch Opportunities
Lessons from the Charter
Create Special Memories
Peace on the Boat
DAYTONA INSHORE FISHING
The inshore waters of Daytona has some of the best Redfish, Snook, Trout and Tarpon fishing found in the world. The average Redfish found in the Daytona area runs from 6 to 12 lbs., with plenty of quality Snook being caught every year. Snook are known best for their spectacular fight and drag runs.
Can't get off of work to go fishing? These trips are tailored to you! Trips can start after you get off of work in the afternoon or early morning as well.
Daytona Inshore fishing at either night and early morning 
can be awesome. It's true that Snook 
are nocturnal and do most of their feeding 
between dusk and dawn. If you have not 
tried this, put it on your bucket list. Good 
spots that are inundated with anglers during 
the day can be barren at night. Less boat 
traffic equals more fish willing to take a bait. Creek inlets and the surrounding area is one of my favorite areas for fishing. Give it a try you'll 
love it! The prime season is Feb. – June.
HALIFAX RIVER
The Halifax River Trail (also known as the Halifax River Greenway) will one day stretch 11 miles from Port Orange to Ormond Beach on Florida's northeast coast. It's currently open in two short segments totaling less than 3 miles. The route is part of the East Coast Greenway, a growing trail network running from the Keys to Maine.
In Holly Hill, a 1.3-mile section parallels Riverside Drive from LPGA Boulevard to 2nd Street. This stretch is also known locally as the Pat Northey Trail after a Volusia County commissioner who is an advocate for trails. At its northern end is Sunrise Park, set on a pretty peninsula dotted with palm trees and scrub oaks with a large fishing pier at the waterfront. With parking, picnic tables, and restrooms, the park provides a good starting point for your journey. About a half-mile south, the trail traverses Ross Point Park, which also offers a fishing pier and picnic benches along the river.
In Daytona Beach, another 1.4-mile section continues southward to Riverfront Park. Note that there's a short gap in the trail along Ballough Road.
MOSQUITO LAGOON
Mosquito Lagoon is located in the northern part of the Indian River Lagoon system and the Atlantic Intracoastal Waterway. It extends from Ponce de León Inlet in Volusia County, Florida, to the north end of Merritt Island, and connects to the Indian River via the Haulover Canal. The Lagoon divides the city of New Smyrna Beach. It also runs next to the Canaveral National Seashore on Cape Canaveral and the Merritt Island National Wildlife Refuge. The Kennedy Space Center is located on the lagoon as well.
Mosquito Lagoon is an acclaimed red drum fishing habitat and a well-known destination for birdwatchers and nature tours.
The Nature Conservancy is coordinating an oyster restoration project, developed by the University of Central Florida. The goal is to restore about 40 acres (160,000 m2) of oyster reef habitat within the Canaveral National Seashore.the Nature Conservancy – Indian River Lagoon
Winter, the bottlenose dolphin notable for her prosthetic tail (whose story was featured in the film Dolphin Tale was rescued from Mosquito Lagoon in December 2005. She plays herself again in the sequel, Dolphin Tale 2 to join with another dolphin named Hope.
We cannot say enough about this place!
PONCE INLET
Completed in 1887, the Ponce de Leon Inlet Light Station was built when the area was known as Mosquito Inlet. After decades of restoration by the Ponce de Leon Inlet Lighthouse Preservation Association, it stands today as one of the best preserved, most complete light stations in the nation.
Ponce de León Inlet lighthouse in 2011.
Visited by over 80,000 people each year, the Ponce de Leon Inlet Light Station was designated a National Historic Landmark in 1998. The lighthouse tower and museum are located 12 miles (19 km) south of Daytona Beach and are open to the public year round. The Ponce Inlet Lighthouse is the tallest lighthouse in Florida and the second tallest lighthouse in the nation. Visitors who climb the 175-foot-tall (53 m) lighthouse tower are treated to a view of the Florida coastline and Halifax River from Daytona Beach to New Smyrna Beach.
The lighthouse keepers' dwellings and other historic light station buildings are now home to the lighthouse museum, with exhibits on lighthouse life, lighthouse and Fresnel lens restoration, the keepers and their families, Daytona Beach and Florida history, and shipwrecks. The Ayres Davies Lens Exhibit Building houses one of the finest collections of restored Fresnel lenses in the world, including the rotating first order Fresnel lens from the Cape Canaveral lighthouse and the restored original Ponce Inlet lighthouse first-order Fresnel lens.
Inshore boats are the first in a series of shallow-draft inshore fishing boats that make perfect bass boats for partners to search for their next trophy in the shallows. Featuring a broad, stable, Single Piece hull, most are between 16′ and 24′ and float shallow for lake and stream fishing, and is large and strong enough for runs inshore. Most have live wells, massive storage compartments, locking rod boxes, and loads of standard features make this base model of boats ready to go and compete with the any fleet. Our inshore fishing boats also are tricked out with options including trolling motor, t-tops, and seating. Check out your photo gallery above, a limited number of images above as boast change every year or so.
Captain Steve
Captain Steve's Statistics is a U.S. Coast Guard licensed and a Capt for Sea Tow. He's been a tournament fisherman for the past 20 years and looks forward to sharing is knowledge with his customers.
Steve does not fish that day, this is your day. He will be there to help and advise you. He has the experienced and techniques that will lead you to catching lots of Bass. The beauty of Central Florida, and the weather that brought Steve from Indiana several years ago. He made many trips to Florida and found it to be some of the finest fishing around.
Capt Steve specializes in Bass, Redfish and Sea Trout.
He primarily fishes the St. John's River between Lake Monroe to the South and Lake George, Rodman Reservoir to the North. He also fishes the Kissimmee Chain and Lake Toho, and does multi day trips.
Captain Rocky
Growing up near the shores of Sarasota Bay before the building booms of the 1960s and 1970s, Captain Rocky found a passion for fishing in the clear, shallow saltwater grass flats and pristine mangrove-lined shorelines of the lower west coast of Florida. The purity of fishing resonated deep within his soul: the stillness, the natural beauty of God's creation, and the lure of the water and the hunt.
Captain Rocky is one of the finest fisherman in Florida, and most is know in the Mosquito Lagoon for his superior fishing technique and knowledge! You'll love fishing with Captain Rocky!


Captain Peter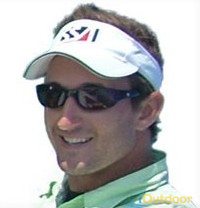 Captain Peter's love of fishing was kindled at the tender age of four when his family moved to Brevard County during the space coast "boom" in the mid-1960s. This spark was fanned to flames as he grew up in and around local waters, taking up surfing and developing my East Coast angling skills through the high school and early college years.
In the 1980s, he found another love and settled with her on the beautiful west coast of Florida. This move required me to learn an entirely different fishing environment. For twenty years he honed his West Coast techniques, fishing the mangroves by day and the local bridges by night. Continuing to catch species such as trout, reds and snapper, Peter earned a reputation as a successful big Snook angler. The versatility that comes with forty years of successful fishing experience on both the east and west coasts of Florida.

Redfish

Redfish are one of the most popular backcountry and flats game fish. Redfish will take a wide variety of flies, lures, and top water plugs. This makes Redfish one of the most sought after fish by light tackle anglers. They are one of the hardest fighting fish on the grass flats.
Snook

Snook are seasonal in Florida waters. They can be found in inlets, backcountry mangroves and flats. Snook on light tackle and fly rod are a favorite method for serious anglers. Snook like live bait best like shrimp, crabs and fingerlings but will take artificials and flies.
Permit

Pound for pound -Permit are among the hardest fighting fish in Florida's salt waters! They can grow over thirty pounds and are a sought out by light tackle specialist. Permit eat small crustaceans like shrimp, crab and sand fleas. The Permit, is a relative of the Jacks and relatively a common catch from Wreck fishing in South Florida. They can also be sight fished on Florida's Flats.
Trout

Speckled trout are a river, backwater and flats favorite. They are good eating and are fun to catch on live shrimp under a popper cork. Speckled trout hit surface lures in the mornings, and buck tails jigs really anytime of the day! Drift fishing across a grass flat- watch out!
Snapper

Snapper are one of Florida's most sought after and tasty bottom species. There are a number of snapper varieties and all are good to eat. It takes special tackle and technique to catch these wary fish- they are very sensitive to terminal tackle and presentation of bait. Fluorocarbon leaders are important part of your presentation. Snapper like shrimp, crab and other small crustaceans. Snapper like bottom cover like reefs, wrecks and other structure and can be found in all Florida saltwater bodies.
Tarpon

Tarpon are one of the most exciting and sought after game fish to be found anywhere! The Tarpon is one of the most remarkable sport fish in the world, when hooked they perform acrobatic jumps which defy belief. Spin or fly casting with lures or live bait (crabs or shrimp) and big flies are effective ways to catch Tarpon. Tarpon are generally cooperative eaters, but their bony jaws make it hard to maintain a hook up, the result is that many fish throw the hook after a few jumps. Tarpon are not good to eat, but they are sure fun to catch!
Bonefish

Redfish are one of the most popular sport fish on the flats. More has been written about Daytona Inshore Redfish fishing that almost any another light tackle species. Sight fishing for Redfish is the most popular method using light tackle and/or fly. The Flats are home to the largest Redfish species in the world! Redfish are found on sand and grass flats on both the Ocean (Florida Straits) and Gulf (Florida Bay) sides of the Keys in water as shallow as a few inches. Redfish feed on small crustaceans like crabs and shrimp. For a thrill of a lifetime go Redfish fishing!!
We're happy to answer any questions you may have before booking, during, or after your charter. We've compiled a list of our frequently asked questions, but if doesn't answer what you're looking for, feel free to contact us.
Air Conditioning
Most all inshore style boats are open, they have no cover or air condition
Alcohol
You are welcome to bring alcohol on board any of our charters, but please avoid bringing glass on board as it poses a safety hazard.
Livebait
Standard bait is not included unless otherwise specified by Captain
Live bait is typically not included in the price and the cost is the responsibility of the charter although the guides does catch a lot of hi bait for free.
Bathroom
Most all bass boats do NOT have a bathroom ("head") on board (but are generally close to restrooms while fishing) At anytime with a short notice we can take to you to a marina or restroom facility.
Cancellations & Refunds
On all Daytona Inshore Fishing trips if not otherwise specified, our cancellation window is 48 hours or more prior to the charter for standard trips and 14 days or more for over six and yacht trips.
Customers who cancel within the cancellation window will receive a full refund of any amounts paid.
Customers who cancel after the cancellation window expires are responsible for the full amount of the charter, any catering or add ons that have been purchased, plus a 20% gratuity.
Catering
We can arrange custom catering on most all trips, ranging from drinks and snacks. Most of the locations also have access to resorts on the water for lunch.
Please contact us for a catering quote.
Children
Children are very much welcome and permitted on all charters and there is no minimum age.
Fish Caught
Any fish that are caught on your charters and are legal to take belong to you, Florida State law regulates what you can and cannot keep and your captain will know these.
Food & Beverage
All of our charters provide a cooler with ice for you to store any food or beverage you bring. We also provide bottled water.
Gratuity
A 15-20% gratuity for your Captain is customary and not included in the price.
Fishing Licenses
Everyone on saltwater charters ONLY are cover by state law when purchasing a chartered saltwater trip!
Location
We will provide the exact address of the boat with your confirmation or upon request, locations are subject to change depending on weather.
Maximum Passengers
Due to US Coast Guard regulations allow charter boats a limited to a maximum of four passengers. Many of our boats will only accommodate two or three, this is why its important to let us know at the time of booking so we can get you the biggest boat available.
Price
Unless otherwise stated or discussed, you are chartering the whole boat and there is no additional parties.
Seasickness
Seasickness is another term for motion sickness and typically manifests itself in the form of fatigue, nausea, and vomiting. In the inshore charters there is no need to be worry about seasickness as the water is calm.